One.
You see her for the first time and she'll walk right past you like you are a crack in the wall and she is a skyscraper with her head so high in the air and when you can't sleep you'll think about the way her eyes strayed into yours for a moment too long before breaking away and disappearing into the crowd of people.
Two.
She'll look both ways before telling you she loves you under her breath and when she hugs you her eyes scan the empty room as if the walls had eyes and ears and mouths that could give you away.
Three.
When she's curled up on your lap shaking with mismatched breaths you'll wonder how someone who looked like she carried mountains on her shoulders could crumble so easily in your arms like the tornado in her mind finally hit her and knocked her off her feet.
Four.
In half-light she'll run her fingers over your arms like she is reading words carved into your skin, binding them together into the perfect metaphor and you'll hear it playback in your head at 4am when your head runs wild with thoughts of her.
Five.
You'll find a safe haven on rooftops and abandoned rooms where she'll set fire to your insides with hushed breaths between kisses planted perfectly on your lips and make you wonder how dangerous it is to play with wild flames while your body is made of paper.
Six.
You'll stare God right in the eye and tell him that if loving her was a sin then you want no place in heaven with him because the way her lips fit perfectly on your neck is a type of paradise you'll never forget."
Have a Soulful Sunday!
Ask a flower in the field: 'Do you feel useful? After all, you do nothing but produce the same flowers over and over?'
And the flower will answer: 'I am beautiful, and beauty is my reason for living.'
Ask the river: 'Do you feel useful, given that all you do is to keep flowing in the same direction?'
And the river will answer: 'I'm not trying to be useful, I'm trying to be a river.'
Nothing in this world is useless in the eyes of God. Not a leaf from a tree falls, not a hair from your head, not even an insect dies because it was of no use. Everything has a reason to exist.
Even you, the person asking the question. 'I'm useless' is the answer you give yourself.
Soon that answer will poison you and you will die while still alive, even though you still walk, eat, sleep and try to have a little fun whenever possible.
Don't try to be useful. Try to be yourself: that is enough, and that makes all the difference.
by Paulo Coelho taken from MANUSCRIPT FOUND IN ACCRA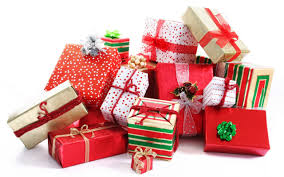 Do you recognise anyone you know?
1. The Genuine Giver
If you are lucky enough to have one or two of these folks in your life, it's time for rejoicing. The genuine giver has actually thought about you and what would give you pleasure. Our culture likes to believe that everyoneis a genuine giver—if you doubt it, just re-read O. Henry's The Gift of the Magi—but maybe what really makes this kind of giving so special is that it's the exception, not the rule.  That gives us all the more reason to savor the moment. If you're a genuine giver yourself, then all the studies above don't apply to you and I'm willing to bet that Christmas is your favorite time of year…
2. The Status Hound
This is the costly gift as self-enhancement—a show of money or power, or perhaps both. In this case, the gift has nothing to do with the recipient but everything to do with the giver. These are the gifts for which the exchange receipt was invented, and the truth is that they aren't emotionally painful unless the giver is a true intimate—a lover or a spouse—in which case the status gift can pack a big emotional wallop. (I'm disagreeing here with the research I've just cited; I personally find this kind of gift very painful.) If you'd like to see this in action, just replayThe War of the Roses, especially the Christmas scenes.
3. The Wolf in Sheep's Clothing
This is the giver who likes to be thought of as a wonderful gift-giver with perfectly wrapped gifts but his or her spirit is no more genuine than the Status Hound; in the end, Christmas is all about him or her. The Wolf is likely to send a check, rather than a present, and will "re-gift" items without thinking about whether the gift actually suits the recipient. The Wolf likes gift-giving to be even-steven—especially in terms of money spent—so beware of possible posturing or pouting if he or she is disappointed. Paradoxically, the Wolf is also likely to be a discriminating giver—within the family, some members will be luckier than others since the Wolf doesn't shy away from playing favorites, as one woman recounts: "My brother doesn't like my husband, though he is close to my sister's spouse and he doesn't shy away from making it known when it comes to the holidays. But the thing is that it's so obvious—Jim gets a golf club while my husband gets a CD or e-book—that it really doesn't matter anymore. It's just become par for the season… And the source of many inside jokes."
4. The Power Player
Perhaps the worst kind of giver—the one who really knows how to manipulate the symbolic nature of the gift—these people are the likeliest to hurt or disappoint us, especially at the holidays. Because they understand how gifts can cause us pain, consciously or unconsciously, they choose gifts that do exactly that.
Here's one woman's story: "Everything my mother gave me for Christmas was either two sizes too small or something that would be hideously unflattering. It was her way of reminding me that I was overweight—as if I didn't have a mirror and somehow didn't know." A son tells how his parents—despite everything he'd told them—gave his children wildly expensive toys and clothing which only increased the tension between parents and grandparents. "My father likes to be thought of as a great provider, and his gifts imply that I'm not. My wife and I aren't comfortable with our kids wearing designer jeans to school and we've told my parents that but they don't want to hear it. The holiday is always about him, not us."
5. The Complainer
Yes, it's not just that you have to appreciate the gift the Complainer gives you; you have to listen endlessly to the travails and inconveniences he or she experienced this holiday season, especially during the acquisition ofyour gift. Luckily, the Complainer is easy to spot and more of a nuisance than anything else, and one of the reasons wine is part of holiday celebrations.
With all that in mind, happy shopping and wrapping and, of course, gifting! May your holidays be bright! – Peg Streep
Sometimes poems can sound just like music and you just want to read them again and again
In every Room of our time together there is a box,
Of memories we shared,
Now is the time to pack away,
With Sadness and with Care.
The first is a simple smile,
Whenever I thought of you,
Neatly folded into four,
It's the best that I could do.
Next are all the memories,
Of the times when we were two,
Wrapped with love one by one,
Sealed with tears as glue.
And then there are the butterflies,
I had when you were near,
Now in a cage of sadness,
And locked up with a tear.
Next are the times we kissed,
Each one wrapped with a sigh,
Placed next to a rolled up list,
Of all the times I've asked myself why.
Now to pack are the pieces of my heart,
Gathered in a pile,
Each one wrapped up tenderly,
And placed next to a distant smile.
Finally all the shattered wishes,
Placed in softly so no more can break,
Covering them over trying not to cry,
So they would not all ache.
Lastly walking round each room,
Closing each and every curtain,
Shutting each and every door,
Leaving behind each and ever pain.
Gathering up the memories we shared,
Making sure I've got them all,
Packing them softly because I cared,
Leaving them in the boxes in the hall.
Author – Unknown
If a man wants you, nothing can keep him away. If he doesn't want you, nothing can make him stay. Stop making excuses for a man and his behavior. Never live your life for a man before you find what makes you truly happy. If a relationship ends because the man was not treating you as you deserve then heck no, you can't "be friends". A friend wouldn't mistreat a friend. Don't settle. If you feel like he is stringing you along, then he probably is. Don't stay because you think "it will get better." You'll be mad at yourself a year later for staying when things are not better. The only person you can control in a relationship is you.
Always have your own set of friends separate from his. Maintain boundaries in how a guy treats you. If something bothers you, speak up. Never let a man know everything. He will use it against you later. You cannot change a man's behavior. Change comes from within. Don't EVER make him feel he is more important than you are…even if he has more education or in a better job.
Do not make him into a quasi-god. He is a man, nothing more nothing less. Never let a man define who you are. Never borrow someone else's man. If he cheated with you, he'll cheat on you. A man will only treat you the way you ALLOW him to treat you. All men are NOT dogs. You should not be the one doing all the ending…  compromise is a two way street.
Dating is fun…even if he doesn't turn out to be Mr.Right. Make him miss you sometimes…  when a man always know where you are and you're always readily available to him – he takes it for granted. Don't fully commit to a man who doesn't give you everything that you need.
Oprah on Men
The tears I shed, I forgive.
The suffering and disappointments, I forgive.
The betrayals and lies, I forgive.
The slandering and scheming, I forgive.
The hatred and persecution, I forgive.
The punches that were given, I forgive.
The shattered dreams, I forgive.
The dead hopes, I forgive.
The disaffection and jealousy, I forgive.
The indifference and ill will, I forgive.
The injustice in the name of justice, I forgive.
The anger and mistreatment, I forgive.
The neglect and oblivion, I forgive.
The world with all its evil, I forgive.
Grief and resentment, I replace with understanding and agreement.
Revolt, I replace with music that comes from my violin.
Pain I replace with oblivion.
Revenge, I replace with victory.
I will be able to love above all discontentment.
To give even when I am stripped of everything.
To work happily even when I find myself in the midst of all obstacles.
To dry tears even when I am still crying.
To believe even when I am discredited.
                                                          –  Paulo Coelho  (Aleph)
I couldnt help but share this.. It is from the one and only Paulo Coelho's Blog.
Something that really touched my heart – It's takes as little as 30 secs to read this however you seem to think about it for much longer than that.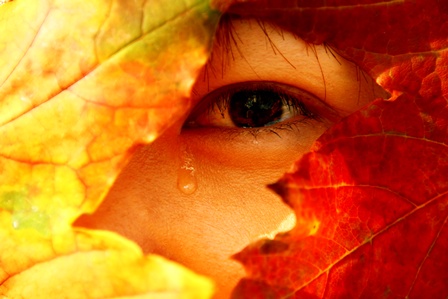 Our great goal in life is to love. The rest is silence.
We need to love.
Even when it leads us to the land where the lakes are made of tears, to that secret, mysterious place, the land of tears!
Tears speak for themselves. And when we feel that we have cried all we needed to cry, they still continue to flow.
But when we believe that our life is destined to be a long walk through the Vale of Sorrows, the tears suddenly vanish.
Because we managed to keep our heart open, despite the pain.
Because we realised that the person who left us did not take the sun with them or leave darkness in their place.
They simply left, and with every farewell comes a hidden hope.
It is better to have loved and lost than never to have loved at all.