Posts Tagged 'difference'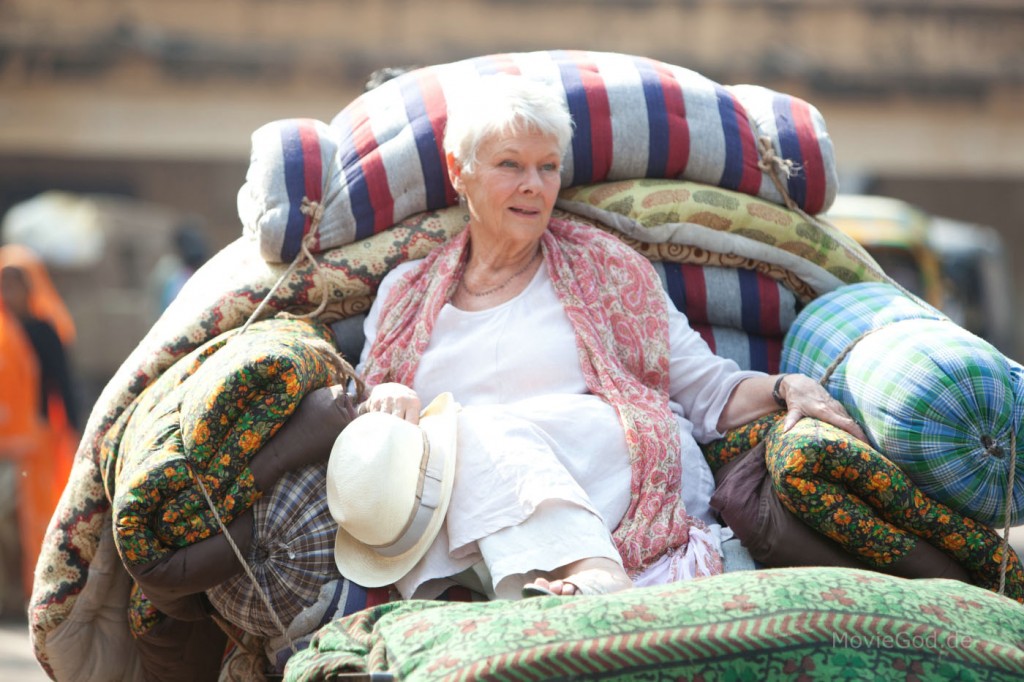 I finally got to watch the much-awaited British comedy/ drama movie "The Best Exotic Marigold Hotel"
It's nice to see such wonderful passionate actors in a different light – the story revolves around a disparate group of English retirees, who abandon they homeland to look forward to a much deserved, much awaited and seemingly luxurious vacation in Jaipur, India. As usual in our good old India – nothing is as promised, becox the so called seeming lavish hotel is badly in need of repair.
However disappointed (phones not working, no doors, birds in the room, constant leaking of the taps) and however troubled (spicy meals) they seem, somehow time seems to heal and provide comfort to all the seven British pensioners.
The characters are quite colorful, especially Judi Dench as a widow in financial straits after her husband's death and the loyal if unhappily married husband (sweet and funny) and his perpetually dissatisfied wife (uff!). Not to forget the enthusiastic attitude of the hotel's manager Sunny (Dev Patel), the entrepreneur behind the whole mess. (who doesnt want to give up his dream rather his father's dream also inspite of his mothers persuasive nature for him to move to Delhi.
The moral of the story is – Everyone knows to love. Everyone knows its ok to dream and Everyone knows when to let go of things that no longer belong to you. Lovely soundtracks and it has one of the best quotes I've heard in some time – "Everything will be all right in the end. So if it is not all right, then it is not yet the end"
A quick sneak peak : http://www.imdb.com/rg/s/4/title/tt1412386/#lb-vi929996313
Enjoy! 🙂
Times when you stop to think wonder what I am doing, where I am, and what I should be doing or where I should be – all those moments.. to love /to be loved /making the most of your moments together /having a good time… These feelings sometimes, you wish they would just go away however hard you try they stick to you like a dreadful worm even after you wish it wouldn't…
Yes, sometimes we all feel that way..
But that's what makes this life so precious, so beautiful and that's why I call it "Life in a Moment". We all have to lose something in order to gain something else, we choose to live in the moments that fill up our soul for just that moment and we can live forever just thinking or looking back at those moments (One of the reasons I take a lot of pictures..) This way I can store them and look back at them and recall those moments… of course it could be from anything silly, fun, family, friends and lots of crazy times…
A minor thing like when I was all set for the MDNA concert, my friends encouraged me here in Kuwait to go for the MDNA show and once I was there, I didn't feel away from home for the same reason I had so many memorable moments with all my supportive friends and family there and a brilliant week after that too and then I have friends here who wondered when will I be back in the country (all thanks to FB and What's app) and once I am back – I am happy to be here again..
All these moments without any doubt , show me that Life is as wonderful as you make it and : "You do not need for someone to give you permission to do what will make you live more fully and healthfully."
Hope these days of summer, that are here, be filled be lots of sunshine, lots of love, lots of happiness, new adventures, new experiences, new bondings and lots of fun for your family.
Happy Holidays 🙂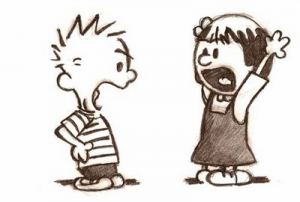 "The most important thing for a good relationship is to learn how to argue peaceably"
Disagreements are a part of human nature and though they can be tiring at times, if they are handled properly they can be settled with no long term damage to a relationship. Almost always, it is not topic of the argument but lack of any ground rules that make things spiral out of control.
First and foremost is the way you approach an argument, an argument occurs when two people have differing opinions on a topic, each believing that they are right. Unfortunately people approach the argument looking for control or for staking their claim to be right rather than looking for a resolution where all parties are heard and opinions debated. Remember this is a relationship not a full body contact sport like wrestling where there has to be a clear winner.
Some specific points to follow are:
Privacy matters – No arguing in public, the argument is between the two of you and that is where it remains.
The past is the past – We all have made mistakes, an argument is not the right time to bring them up. Keep the argument relevant – old grudges should be left out
Don't make it personal – Stay focused on the topic, you have an issue and sort it out – Don't start on personal traits, if it is relevant to the topic, then approach it in a different manner that shows how you are affected by it rather than exclaim the personality trait over and over.
Is anybody listening ?– Make an effort and listen to what your partner is trying to say – sure you might think that it has all been said before and you know what it's all about but you really might not have a clue. Besides it lets the other person vent, and perhaps that it what is really required.
Graceful exits – The ending of an argument is critical to a relationship, notice if your partner is trying to end the argument and accept it – It could be in the form of a joke in the middle of an argument or an action such as walking back into an argument they just ran out on.
Importance scale– People disagree all the time, is everything you disagree about that important to you  that you need to get mad all the time or is it something that you can let slide and leave it for the important stuff.
Watch the clock – It is an argument not a war – there has to be a time limit – If you feel that you are going around in circles, let it go and cool down. Come back to it another time.
Communication is the key in any relationship and it is the lack of it that causes friction.
People tend not to speak when something small upsets them under the guise of not wanting to create issues but these small things tend to build up resentment in one and usually an extremely small incident occurs that causes your partner to face the full wrath of your fury.  At this point the other person is wondering what was that important that caused all this to happen and blames you back for getting mad all the time . So next time don't let things build up and explode – Talk people ! Talk!
And most importantly prioritise, and do not sweep it under the rug!
I normally do not post about events happening in Kuwait cox I believe the news gets around anyway however, if someone would benefit or make a suggestion to me about posting it – I WOULD!
I have always had a hard time throwing stuff out, esp if I feel it can be reused or recycled – but the matter of the fact is, do I get around doing anything about it? Hmnnnn – NOPE!
However, after having attended RESUSE 5.0 last month at the ACK at Mishref which was geared towards eco-friendly living, I am more inclined towards actually reusing my stuff or rather UPCYCLING and if not then maybe recycling or at least contribute and help others who take the initiative to do so.
Hope I can recycle some of my old stored stuff too this month and post pictures soon..
So people if you guys have any OLD CD's or WIRELESS phones (that is old phones not in use) you can drop them off at 360 Mall on Friday, 11th May 2012 and help save the environment. I know I have loads to drop….
A few pictures from RESUSE 5.0 last month, since I wasn't carrying my Canon, I was so impressed that I just had to take a few clicks…. Enjoy it and Don't forget to drop in your unused CD's and cellphones… Remember every CD counts !!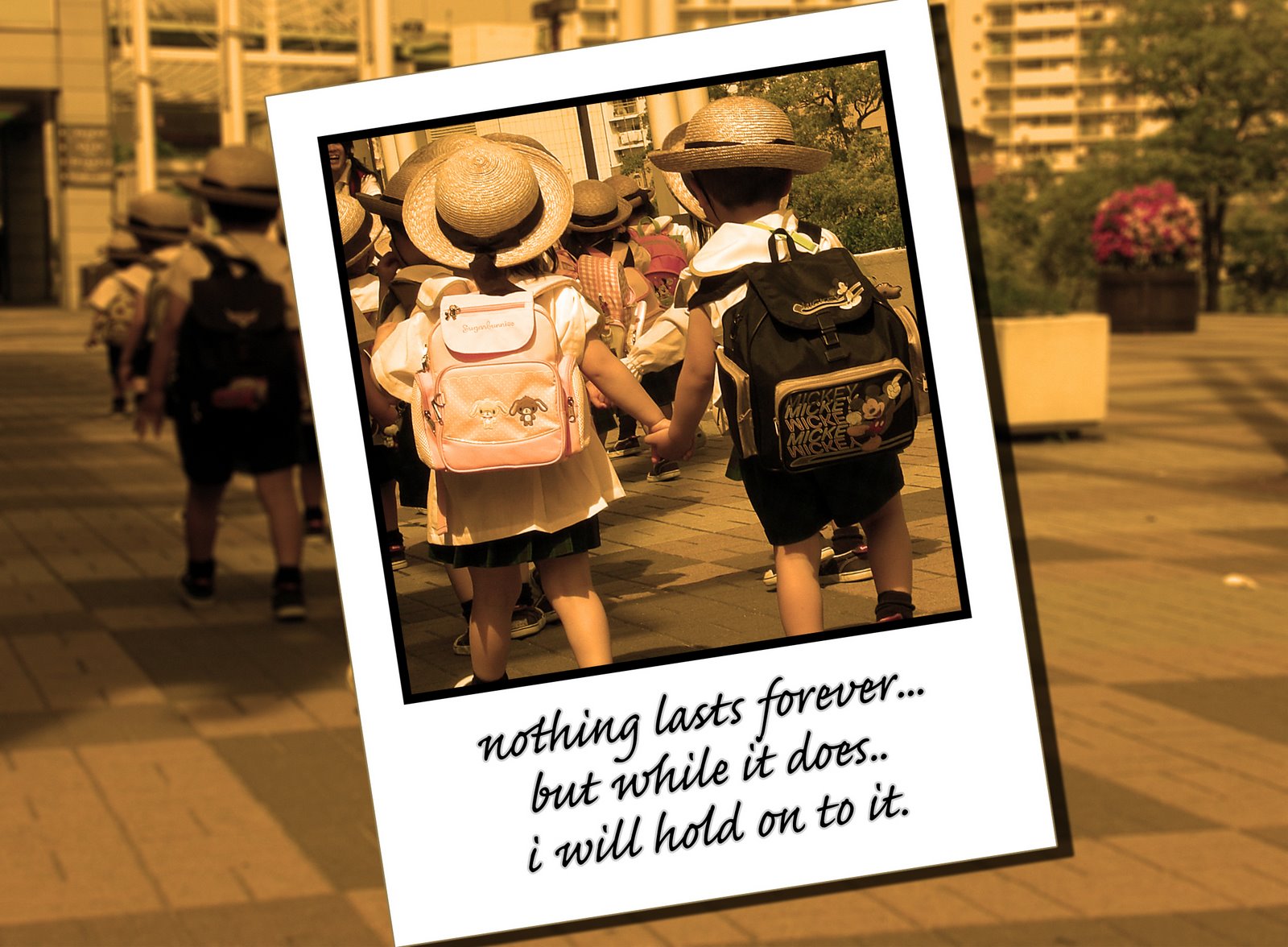 "Everything in life is temporary because everything changes, that's why it takes great courage to LOVE, knowing it might END anytime, but having the FAITH that it will LAST FOREVER!
Sometimes no matter how much WE love someone,WE can not take away their pain…. each of us has a journey to travel…. all WE can do is LOVE them with DIVINE LOVE and COMPASSION and Pray for Comfort and Peace in their Heart.
Appreciate every moment and take from those moments everything we possibly can because that may be the ONLY time in our life we will EVER have that experience.."
I don't know who's been slower my computer or me .. 🙂 I thought I could use some time off to restore, refresh, recharge but it's never enough and no matter how long you take a break from one thing, it leaves you back logged on a lot of other important issues/ stuff that you should actually be focusing on – I guess it's time to catch up..  In short, keep moving on, don't stop, let go, it's no one else's loss!
Whatever it is you or me are going through – all of it, "this moment will be just another story someday".
So don't let the trivial things of today weigh down your tomorrow just like it did yesterday…
Very often we get so DAMN involved in OUR own destination that we overlook to value the journey especially the kindness of the people we meet on the way. To understand and to appreciate is always overwhelming. Don't ignore or postpone anyone or anything that needs your attention unless it's going to kill you !!!!!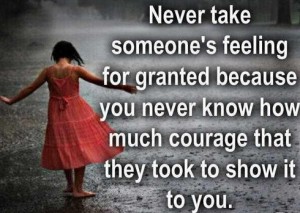 Hello People, as you can see I haven't posted anything for a week now, just been under the weather trying to stay warm and chilling away the time.
Everyone seems to be talking about the climate change and updating they status to "what a beautiful weather it is" and not the kind we experience in this part of the world very often.
So I am ready to start off with my new day with my hot cuppa and I am thankful for this moment, this moment that should not be taken for granted, each day has its good start and bad start, but most of all it's how you look at it and what you make of it.
The best thing about today is that it not Friday that is gone and it's not Sunday which we don't know what it will bring – Its Saturday!! We live for the moment. We cannot run behind what had already happened and we cannot stop from what will eventually happen that lies ahead of us.
So here is the chance, to have warm coffee with old friends or make new friends. Cherish something old from the closet or refresh yourself with something new – go shopping. Decide on something that has been lingering on so far till 21st Jan… Its Saturday – plan a BBQ… snuggle and watch a movie with your kids, bake with your kids, (as for me have to teach my son – not so fun for him…) Live with this attitude and make the most of it with a crisp mind. And if you know someone you is not well, call them and ask them if they need anything or even better surprise them with a take away soup. It all counts at the end of the day and makes it worth it…
"Just one life, soon it will pass, only what's done today will last"
A lot of people want to have a "It's my life and I am free" attitude. They want to change and yet they want to be themselves which means they are not really changing for the better at all, but rather as per they convenience.
"ME TIME" or "FREE TIME" these words can be very tricky in our so called free-fallen world.
We all need space and time for ourselves and that is what most of the magazines or various therapists will suggest in this modern world, they would normally recommend to give yourselves at least 10 minutes of Me Time/ Free Time on a daily basis. But I am sure we all will never be satisfied with just 10 minutes (because that is just too less) but even an hour or even a day, would it make a difference if we have it our way? Personally I think it won't but then that's me talking on behalf of the whole world .
What the majority of us think about as freedom is truly exploitation of freedom. There are two major issues with this attitude. First is the word "Me". Now "Me means I" Like I said earlier the so called modern population does not have an indication of who they are but they are more influenced by the surroundings they live in and the situation they are faced with then they act according to what suits them best. What car we drive, how we live, what we wear, who we hang out with, who we want to hang out with. All of this confuses the poor "ME" and hence we become just another fallen human being which I am not saying is not normal. Just thinking out loud!!
The other tacky word is "FREE". Again (I mention the word) in "modern" times the idea of freedom to do anything that pleases you that very moment which does not give you the license to steal or kill someone. Freedom has limitations.
It also does not mean you can act like a selfish B_ _ _ _ _ or an egotistic B __ _ _ _ _! Now that is purely my point of view. There is a huge difference in doing what fancies you at all cost or abandoning someone to pursue your so called happiness or in other words ME TIME. (I am sorry just can't stress enough) 🙂
To sum it "It's ok to restore yourself when you are alone but don't destroy someone else in the meantime."
Stressing on the fact that, that we are all not like this intentionally (a BIG maybe) we tend to be very very selfish and to hell with the world attitude doesn't benefit us for long time but by then it's too late to.
Most of us are slaves of our qualms and self-centeredness. And if we really want to be free we must begin with outlining freedom by our conscious mind.
Kiva is a non-profit association that allows people around the world to help and make a change in a very small way but making a vast difference in someone else's life around the globe.
It's relatively a new concept launched by a couple back in 2005. I have only been a member with Kiva for almost a year now but to see firsthand how your loan is changing someone's life is humbling.
Kiva itself does not charge any interest; the loans made by Kiva members (that is anyone who is interested to donate) are passed interest-free to the independent field partner designated for each loan.
Something as small as $25.00 can help alleviate poverty, if we all join hands. The best thing is, that it is just a loan, as soon as the group or the individual repays you, the amount gets deposited back into your account. You can now use it to fund another loan, donate it to Kiva, or withdraw it to spend on something else.

So go and register and become a member – It's quite simple. You – Just you can be enough to make a difference in someone else's life.
I came across this interesting read and i would like to share it with all of you out there,who are trying so hard to get what they actually want..
Asking people for what we want can sometimes be a difficult process involving awkward discussions and potential conflict. However, it doesn't have to be that way.
The secret to getting what you want from other people is to develop a genuine sense of reciprocity by giving before you receive.
The term 'reciprocity' describes the expectation that people will respond to you in the same way that you respond to them. So if you give another person something of value, they will be much more inclined to give you something in return.
Next time you want something from someone, instead of simply asking or demanding what you want, try using the following Reciprocity Formula.
The Reciprocity Formula
Step 1: Analyse the situation from the other person's point of view and try to identify what they currently want. If you
can't figure out what they want, the best thing to do is to ask them.
Step 2: When you have identified the main thing they want, present your case by saying something like, "If I help you achieve…
[what they want], could we discuss… [what you want]. Most reasonable people will be open to this approach because they are receiving before they have to give.
Step 3: Follow through and help the other person achieve their objective. The more time and effort you put in during this step,
the more reciprocity you will develop.
Step 4: When you have achieved the objective you agreed upon, revisit your initial discussion and ask for what you originally
wanted.
Personally, sometimes we really can't fulfill the other person's "Desiderata" (desired things) but just knowing that there is someone out there who is willing to listen and can at least try to help and solve the issue makes a big difference in ANOTHER's life.. you never know when you will be needing their reciprocation back.