Posts Tagged 'everyone'
Never try to please everyone, if you do you will be respected by noone.
Paulo Coelho, Manuscript Found in Accra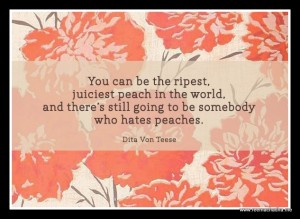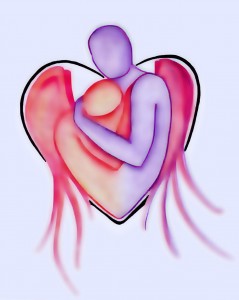 "Only once in your life, I truly believe, you find someone who can completely turn your world around. You tell them things that you've never shared with another soul and they absorb everything you say and actually want to hear more. You share hopes for the future, dreams that will never come true, goals that were never achieved and the many disappointments life has thrown at you.
When something wonderful happens, you can't wait to tell them about it, knowing they will share in your excitement. They are not embarrassed to cry with you when you are hurting or laugh with you when you make a fool of yourself. Never do they hurt your feelings or make you feel like you are not good enough, but rather they build you up and show you the things about yourself that make you special and even beautiful.
There is never any pressure, jealousy or competition but only a quiet calmness when they are around. You can be yourself and not worry about what they will think of you because they love you for who you are. The things that seem insignificant to most people such as a note, song or walk become invaluable treasures kept safe in your heart to cherish forever. Memories of your childhood come back and are so clear and vivid it's like being young again. Colours seem brighter and more brilliant. Laughter seems part of daily life where before it was infrequent or didn't exist at all.
A phone call or two during the day helps to get you through a long day's work and always brings a smile to your face. In their presence, there's no need for continuous conversation, but you find you're quite content in just having them nearby. Things that never interested you before become fascinating because you know they are important to this person who is so special to you.
You think of this person on every occasion and in everything you do. Simple things bring them to mind like a pale blue sky, gentle wind or even a storm cloud on the horizon. You open your heart knowing that there's a chance it may be broken one day and in opening your heart, you experience a love and joy that you never dreamed possible. You find that being vulnerable is the only way to allow your heart to feel true pleasure that's so real it scares you.
You find strength in knowing you have a true friend and possibly a soul mate who will remain loyal to the end. Life seems completely different, exciting and worthwhile.
Your only hope and security is in knowing that they are a part of your life."  ―    Bob Marley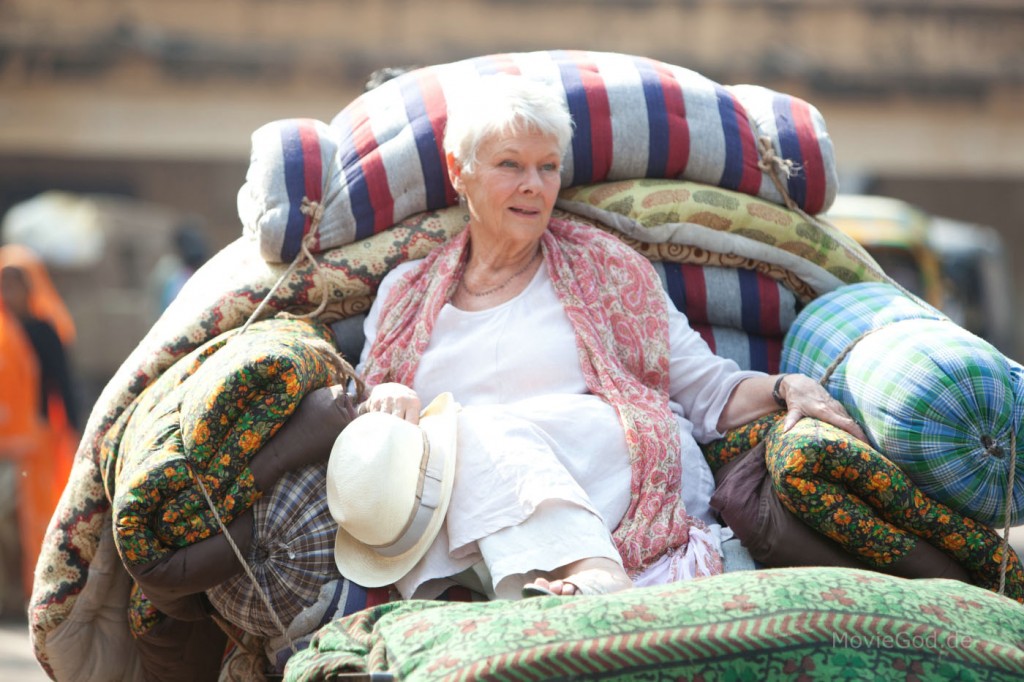 I finally got to watch the much-awaited British comedy/ drama movie "The Best Exotic Marigold Hotel"
It's nice to see such wonderful passionate actors in a different light – the story revolves around a disparate group of English retirees, who abandon they homeland to look forward to a much deserved, much awaited and seemingly luxurious vacation in Jaipur, India. As usual in our good old India – nothing is as promised, becox the so called seeming lavish hotel is badly in need of repair.
However disappointed (phones not working, no doors, birds in the room, constant leaking of the taps) and however troubled (spicy meals) they seem, somehow time seems to heal and provide comfort to all the seven British pensioners.
The characters are quite colorful, especially Judi Dench as a widow in financial straits after her husband's death and the loyal if unhappily married husband (sweet and funny) and his perpetually dissatisfied wife (uff!). Not to forget the enthusiastic attitude of the hotel's manager Sunny (Dev Patel), the entrepreneur behind the whole mess. (who doesnt want to give up his dream rather his father's dream also inspite of his mothers persuasive nature for him to move to Delhi.
The moral of the story is – Everyone knows to love. Everyone knows its ok to dream and Everyone knows when to let go of things that no longer belong to you. Lovely soundtracks and it has one of the best quotes I've heard in some time – "Everything will be all right in the end. So if it is not all right, then it is not yet the end"
A quick sneak peak : http://www.imdb.com/rg/s/4/title/tt1412386/#lb-vi929996313
Enjoy! 🙂
I normally do not post about events happening in Kuwait cox I believe the news gets around anyway however, if someone would benefit or make a suggestion to me about posting it – I WOULD!
I have always had a hard time throwing stuff out, esp if I feel it can be reused or recycled – but the matter of the fact is, do I get around doing anything about it? Hmnnnn – NOPE!
However, after having attended RESUSE 5.0 last month at the ACK at Mishref which was geared towards eco-friendly living, I am more inclined towards actually reusing my stuff or rather UPCYCLING and if not then maybe recycling or at least contribute and help others who take the initiative to do so.
Hope I can recycle some of my old stored stuff too this month and post pictures soon..
So people if you guys have any OLD CD's or WIRELESS phones (that is old phones not in use) you can drop them off at 360 Mall on Friday, 11th May 2012 and help save the environment. I know I have loads to drop….
A few pictures from RESUSE 5.0 last month, since I wasn't carrying my Canon, I was so impressed that I just had to take a few clicks…. Enjoy it and Don't forget to drop in your unused CD's and cellphones… Remember every CD counts !!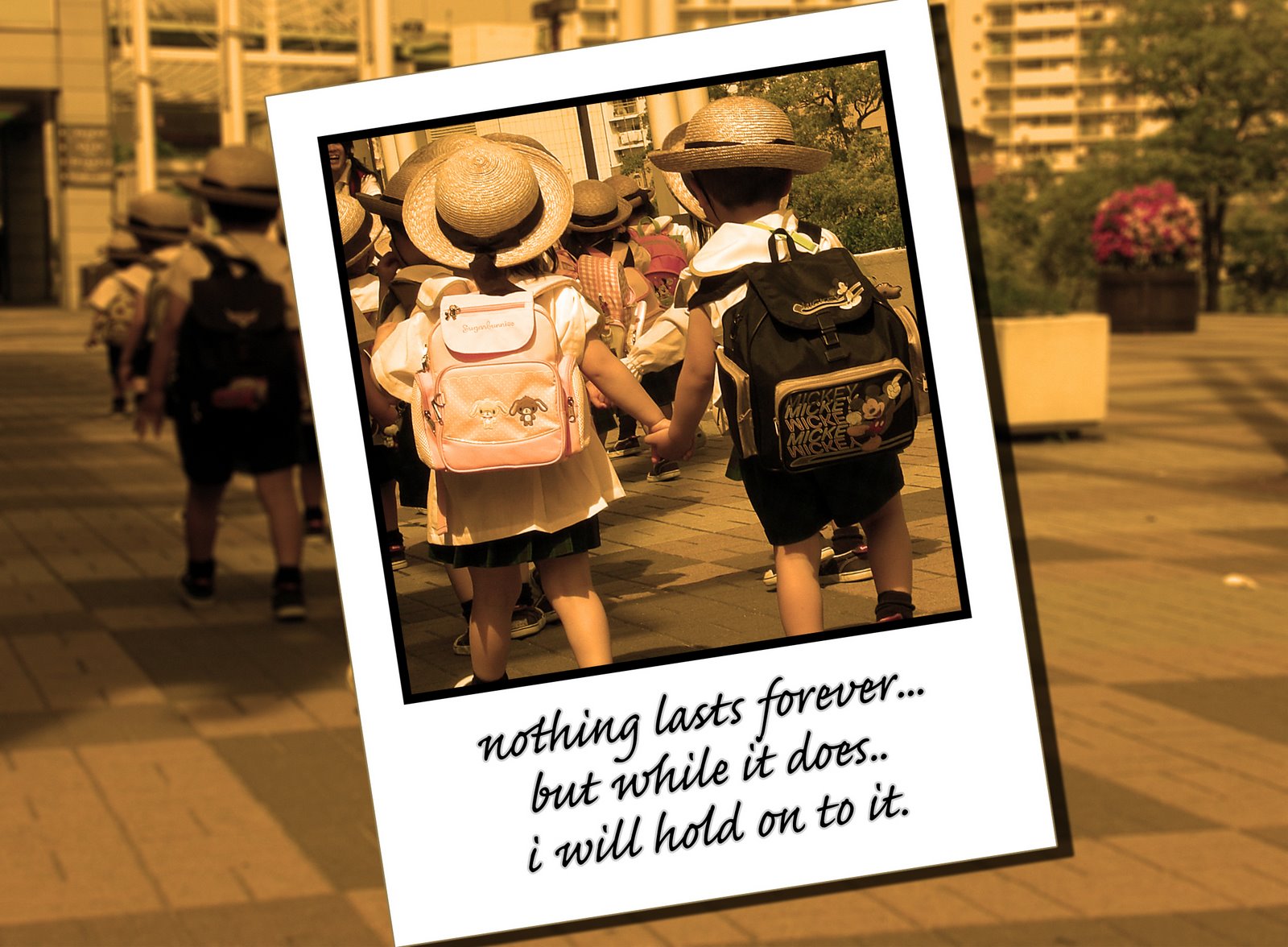 "Everything in life is temporary because everything changes, that's why it takes great courage to LOVE, knowing it might END anytime, but having the FAITH that it will LAST FOREVER!
Sometimes no matter how much WE love someone,WE can not take away their pain…. each of us has a journey to travel…. all WE can do is LOVE them with DIVINE LOVE and COMPASSION and Pray for Comfort and Peace in their Heart.
Appreciate every moment and take from those moments everything we possibly can because that may be the ONLY time in our life we will EVER have that experience.."
I don't know who's been slower my computer or me .. 🙂 I thought I could use some time off to restore, refresh, recharge but it's never enough and no matter how long you take a break from one thing, it leaves you back logged on a lot of other important issues/ stuff that you should actually be focusing on – I guess it's time to catch up..  In short, keep moving on, don't stop, let go, it's no one else's loss!
Whatever it is you or me are going through – all of it, "this moment will be just another story someday".
So don't let the trivial things of today weigh down your tomorrow just like it did yesterday…
Very often we get so DAMN involved in OUR own destination that we overlook to value the journey especially the kindness of the people we meet on the way. To understand and to appreciate is always overwhelming. Don't ignore or postpone anyone or anything that needs your attention unless it's going to kill you !!!!!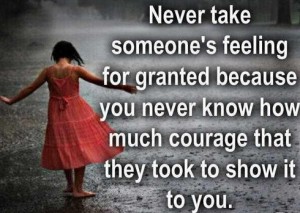 Hello People, as you can see I haven't posted anything for a week now, just been under the weather trying to stay warm and chilling away the time.
Everyone seems to be talking about the climate change and updating they status to "what a beautiful weather it is" and not the kind we experience in this part of the world very often.
So I am ready to start off with my new day with my hot cuppa and I am thankful for this moment, this moment that should not be taken for granted, each day has its good start and bad start, but most of all it's how you look at it and what you make of it.
The best thing about today is that it not Friday that is gone and it's not Sunday which we don't know what it will bring – Its Saturday!! We live for the moment. We cannot run behind what had already happened and we cannot stop from what will eventually happen that lies ahead of us.
So here is the chance, to have warm coffee with old friends or make new friends. Cherish something old from the closet or refresh yourself with something new – go shopping. Decide on something that has been lingering on so far till 21st Jan… Its Saturday – plan a BBQ… snuggle and watch a movie with your kids, bake with your kids, (as for me have to teach my son – not so fun for him…) Live with this attitude and make the most of it with a crisp mind. And if you know someone you is not well, call them and ask them if they need anything or even better surprise them with a take away soup. It all counts at the end of the day and makes it worth it…
"Just one life, soon it will pass, only what's done today will last"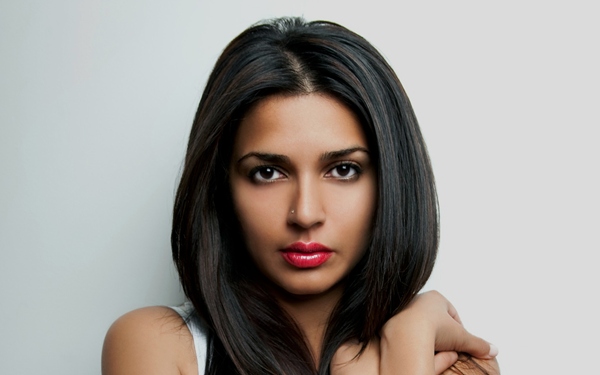 So a Friend of mine, send this Album to me nearly three months ago.. and i cant believe i didn't pay any attention to it.. I was listening to it with my headphones in the office this morning when you want to get away from the world and not pay any attention to who's saying what? And i was like WOW! Truly amazing and euphoric. All the songs have such meaningful lyrics and i believe she writes them herself from life experiences.. We can truly feel the emotions behind the songs or sometimes relate to the music with our lives. I especially love the song 'Fantasy' from this album although i think they all are very 'Kool"! Yes kool… just like me..
"Everyone, at some point in their lives, wakes up in the middle of the night with the feeling that they are all alone in the world, and that nobody loves them now and that nobody will ever love them, and that they will never have a decent night's sleep again and will spend their lives wandering blearily around a loveless landscape, hoping desperately that their circumstances will improve, but suspecting, in their heart of hearts, that they will remain unloved forever. The best thing to do in these circumstances is to wake somebody else up, so that they can feel this way, too."