Posts Tagged 'happiness'
"Motherhood is a choice you make everyday, to put someone else's happiness and well-being ahead of your own, to teach the hard lessons, to do the right thing even when you're not sure what the right thing is…and to forgive yourself, over and over again, for doing everything wrong."
After a long period of life, we realize that it was not the years, its the happiness in these years that matters…So add more happiness in years ahead instead of counting them".
October means cool mornings, hot coffees and being around warm friends = Happiness
Wishing everyone a Wonderful October, no matter what the weather is.. 🙂
We should all realize that and……. make the most of it !!

Well looks like we are back to the weekend again, that was quick.. i have been so so so  busy with just about everything and havn't had the time to stop here and update everyone.. But i guess next week is going to be catch up time and by then i will have lots and lots more to post about… till then.. Have a Happy Weekend.
In 1989, Gunther Holtorf and his wife Christine climbed aboard their 1988  Mercedes Benz G-Wagen to travel from Germany to Africa, where they planned to  complete a once-in-a-lifetime road trip that would last 18-months.
Except the trip didn't last 18-months, it has lasted 23 years, spanned more  than 200 countries and the G-Wagen now has 800,000 kilometers, or 500,000 miles,  on its odometer. That's the equivalent of 20 times around the equator.
The trio have visited everywhere from Alaska to Zimbabwe by way of North Korea,  the Sahara desert, Mount Everest and Siberia in an effort to drive around the  globe. Sadly, Gunther's wife Christine passed away in 2010, but he has continued  to travel the world, as per her wishes.
Read and Watch more on
http://www.bbc.co.uk/news/magazine-18910560
I am totally amazed at such people with so much determination with nil factors bothering them be it age, finance, food, living – Just WOW!! Truly an inspiration. What a incredible journey must say and i love the affectionate name given to the Mercedes Benz G-Wagen "Otto". All this without the help of technology even the cameras he carried are very old models with reels and yet he they achieved so much.. makes me wanna give up my fb account or my mobile … def not my Cannon!!
"Life is 10% of What Happens to Me and 90% of How I React to It"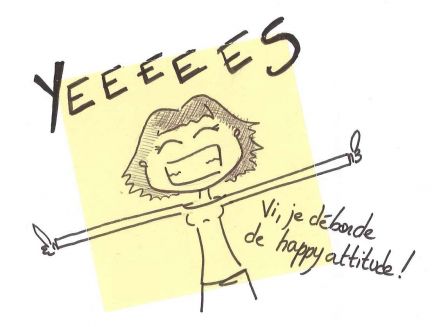 When things aren't working the way you want them to, or you feel you're surrounded by problems, it can be tempting to look outward and try to change the things that you feel are causing issues. Chances are the issues you're facing aren't so cut and dry. The solution to the problem might just be your attitude. That's what pastor and educator Charles R. Swindoll believes:
The longer I live, the more I realize the impact of attitude on life. Attitude, to me, is more important than facts. It is more important than the past, the education, the money, than circumstances, than failure, than successes, than what other people think or say or do. It is more important than appearance, giftedness or skill. It will make or break a company…a church…a home. The remarkable thing is we have a choice everyday regarding the attitude we will embrace for that day. We cannot change our past…we cannot change the fact that people will act in a certain way. We cannot change the inevitable. The only thing we can do is play on the one string we have, and that is our attitude. I am convinced that life is 10% what happens to me and 90% of how I react to it. And so it is with you. We are in charge of our attitudes.
Source : LifeHacker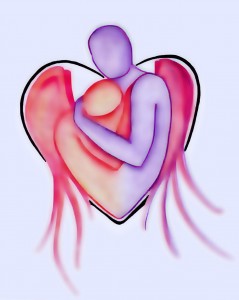 "Only once in your life, I truly believe, you find someone who can completely turn your world around. You tell them things that you've never shared with another soul and they absorb everything you say and actually want to hear more. You share hopes for the future, dreams that will never come true, goals that were never achieved and the many disappointments life has thrown at you.
When something wonderful happens, you can't wait to tell them about it, knowing they will share in your excitement. They are not embarrassed to cry with you when you are hurting or laugh with you when you make a fool of yourself. Never do they hurt your feelings or make you feel like you are not good enough, but rather they build you up and show you the things about yourself that make you special and even beautiful.
There is never any pressure, jealousy or competition but only a quiet calmness when they are around. You can be yourself and not worry about what they will think of you because they love you for who you are. The things that seem insignificant to most people such as a note, song or walk become invaluable treasures kept safe in your heart to cherish forever. Memories of your childhood come back and are so clear and vivid it's like being young again. Colours seem brighter and more brilliant. Laughter seems part of daily life where before it was infrequent or didn't exist at all.
A phone call or two during the day helps to get you through a long day's work and always brings a smile to your face. In their presence, there's no need for continuous conversation, but you find you're quite content in just having them nearby. Things that never interested you before become fascinating because you know they are important to this person who is so special to you.
You think of this person on every occasion and in everything you do. Simple things bring them to mind like a pale blue sky, gentle wind or even a storm cloud on the horizon. You open your heart knowing that there's a chance it may be broken one day and in opening your heart, you experience a love and joy that you never dreamed possible. You find that being vulnerable is the only way to allow your heart to feel true pleasure that's so real it scares you.
You find strength in knowing you have a true friend and possibly a soul mate who will remain loyal to the end. Life seems completely different, exciting and worthwhile.
Your only hope and security is in knowing that they are a part of your life."  ―    Bob Marley
A person does not have to be behind bars to be a prisoner. People can be prisoners of their own concepts, choices and ideas.
So tell the negativity committee that meets inside your head to sit down and shut up.
When you dream, you better dream big; when you think, you better think big; and when you love, you better love truthfully.
Happiness is a choice.
There are no excuses for not trying to make the very best out of your life.
There are no excuses for living in a way that consistently makes you unhappy.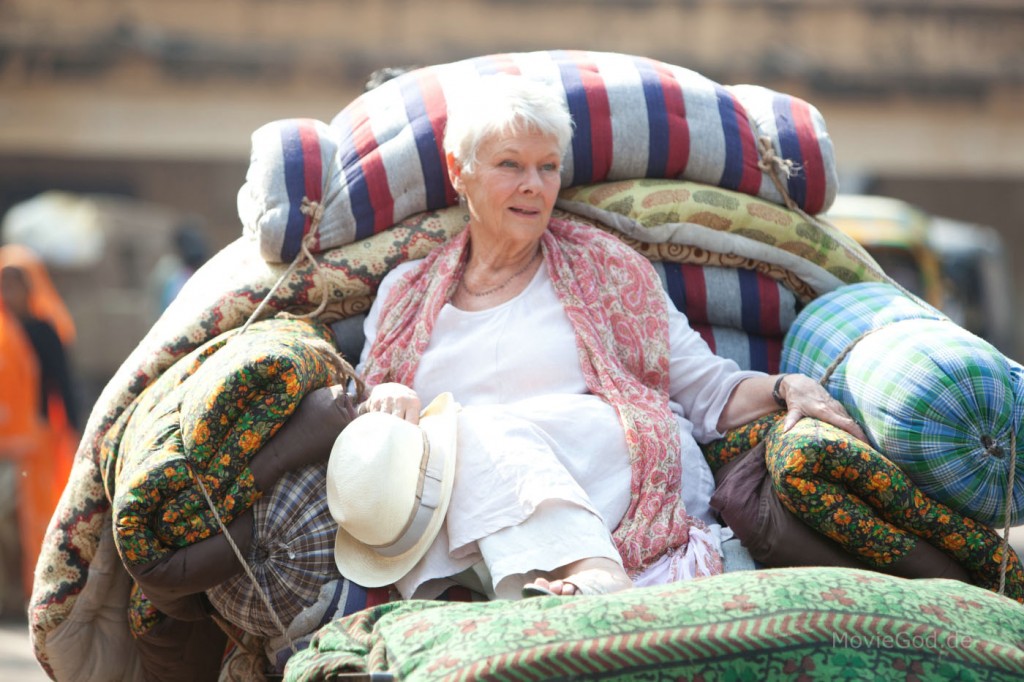 I finally got to watch the much-awaited British comedy/ drama movie "The Best Exotic Marigold Hotel"
It's nice to see such wonderful passionate actors in a different light – the story revolves around a disparate group of English retirees, who abandon they homeland to look forward to a much deserved, much awaited and seemingly luxurious vacation in Jaipur, India. As usual in our good old India – nothing is as promised, becox the so called seeming lavish hotel is badly in need of repair.
However disappointed (phones not working, no doors, birds in the room, constant leaking of the taps) and however troubled (spicy meals) they seem, somehow time seems to heal and provide comfort to all the seven British pensioners.
The characters are quite colorful, especially Judi Dench as a widow in financial straits after her husband's death and the loyal if unhappily married husband (sweet and funny) and his perpetually dissatisfied wife (uff!). Not to forget the enthusiastic attitude of the hotel's manager Sunny (Dev Patel), the entrepreneur behind the whole mess. (who doesnt want to give up his dream rather his father's dream also inspite of his mothers persuasive nature for him to move to Delhi.
The moral of the story is – Everyone knows to love. Everyone knows its ok to dream and Everyone knows when to let go of things that no longer belong to you. Lovely soundtracks and it has one of the best quotes I've heard in some time – "Everything will be all right in the end. So if it is not all right, then it is not yet the end"
A quick sneak peak : http://www.imdb.com/rg/s/4/title/tt1412386/#lb-vi929996313
Enjoy! 🙂