Posts Tagged 'happy'
For as long as I have known, I dedicate this month to love – cox it's all about love. And if you browse thru my previous posts in Feb since I started blogging – all you will ever come across is love. It doesn't mean we cannot have a bad day or a bad moment, but just the overall blanket feeling of love is in the air – and it doesn't have to be for one individual or a particular reason. To start with it has to be for you. Love yourself and the rest will follow.
Just like me why don't you pledge this month to love also and make a note everyday about love or for a your loved one or about something you love to do.. They are endless things, people, places, moments, memories, hobbies just love love love ….
You are impeccable the way you are, and stop wanting for certain people to like you, call you, befriend you, stop desiring you looked like the other person in the room(at a party) and stop being unhappy with yourself. Don't crave attention from the wrong people, especially those who end up hurting you all the time.  You are who you are because of your face, your body, your personality and your oddities, accept them, love them.
Smile, be confident and keep your heels high (for all the women) and keep you head high (for all the men). Some people are going to hate you for being happy and for being you, but you know what screw them!!!! It's your life and you are meant to be who you are, your flaws, your imperfections, all of you makes "you awesomely amazing"! Don't let anyone put you down (well at least try that they don't succeed..)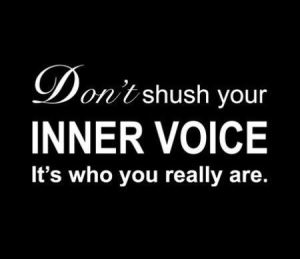 It's not easy being yourself anymore. People expect us to act a certain way, look a certain way, love a certain way, feel a certain way and how to accept and not accept certain things. Quite honestly I think all of this sucks.
And all of this is to be socially accepted. We live in a world full of mental, physical and social perfectionists, or at least they pretend to be. So we cannot be who we really are. We have to shut down our true selves.
How do you feel? Or how should you react when the following happens:
When u have to use fake smiles and fake words and control your anger?
When you want to tell everyone the truth and you cannot?
When someone you know is taking advantage of your emotions or your kindness?
When some people do not respect your personal limitations?
When people treat you as rest stops?
I personally feel like that sometimes, like a huge bulldozer has run over you and you cannot do anything about it but stand up again. And sometimes the weight is so heavy that you are unable to walk or function properly and keep carrying the pain everywhere you go.
By not saying what's on your mind? This troubles your body and affects it in the long run. You are putting your well-being in jeopardy. You cannot completely live, breath or talk without worrying about the response from others.
We are leading these artificial lifestyles. No amount of healthy eating and exercise can make us look awesome unless it is stress free. Or else nothing we eat or do will contribute to the wellbeing of our body and shape. Regardless of the amount of money and time you spent on gyms, diets, wellbeing packages, nothing is going to change.
All this is interrelated, when we don't fully express ourselves, we are not using our power to fulfill a certain task and in fact we are giving our power away to that person or situation. Our external self cannot look happy unless our internal self is at peace.
Coming back to "Except what it is" even if it means you have to leave that ship, boat, train… whatever it might be – stay true to yourself and make decisions for yourself, set your boundaries and do not let people no matter how close or how far they are – to walk all over them. You do not need approval from others to agree to your choices.
If we do not communicate or state what we are feeling we are not valuing our own feelings in this world. You can live according to someone else's likes, dislikes, wants, needs but eventually you are hurting yourself both internally and externally. Be Authentic. By self-imposing so much stress on yourself you cannot build anything positive, you will actually attract the opposite of what you want. If you are happy you can survive the whole day filled with errands, activities and list of things to do. But is you are angry or sad, you just want to get under the covers, sleep and hide away.
All in all
Respect your feelings, Express your desires and wants to those who deserve to know
Every decision is either giving you the power or taking your power away and giving it to someone else.
Stop being so hard on yourself
Be honest with yourself and your loved ones
Its not about having time, its about making time for what you want
Start again, even if it is time consuming – you will get there somehow. It's not fun, it's not easy, but it might all just be worth it in the end as long as you live.
One more day to go!! Never be sorry for your feelings – Express!
This month – where everything ends and starts as well! Except for snow, you will find everything else in this country – which is home away from home for many of us. So Live, Laugh and Cherish every moment. Cox that is what life is made up of "Small moments" "Little things" "Few people" "Less Lies" "Tiny Truths" and "Big Hugs"!!
I am sure all of us faced many ups and downs this year just like any other year. We all might have experienced many huge and small doses of immense happiness, achievements,  triumphs, new arrivals (home, cars, weddings, promotions, transfers, babies etc.) followed by similar doses of sadness, betrayals, challenges, trials, encounters, breakups, departures (wealth, friends, loved ones, farewells etc.) The journey was definitely long but the good news is we all survived it.
Here's to having a great December and making the most of what you love or want to love!
It is one of those moments, when you read something and it hits a chord inside you. Maybe due to the circumstances/ situations or more so because it is true.
That one question that you never thought of. "Have you ever watched your parents while they were asleep?"
Your father's body, once big and strong but now, the big is withered and the strong is weaker. Wisps of grey peek out of his hair, wrinkles now scar his forehead and hands and face.
"This man worked hard every day and would sacrifice anything to make sure his family is provided for and his children get the best education possible.
"Or how about your mother, whose soft hands once cuddled and held you close when you were a baby? Now, those hands are dry and rough, bearing evidence of the challenges she faced just for us.
"This woman takes care of our daily needs constantly nagging and scolding us because of her love for us. But sadly we often misconstrue her love as control and unfairness".
I have never thought of watching my parents while they slept. I've watched my cousins/ my son sleep / friends' children when they were babies, all round and cuddly and sweet smelling. But watch my parents? Na!!
But after reading this message, I realized that there was indeed much truth in it. In fact, my parents do not have to be asleep for me to realize that they have aged.
Just looking at my mother walk tells me that her legs are not as strong as they were before. Or hearing her ask me for help with that bag/ dish / something under the bed etc., the one she used to be able to carry, pick, push and drag around the house / kitchen herself.
Or watching my dad lift the gas cylinder or bags of groceries or pulling and carrying suitcases. I can easily do that now, I am young (you know compare to our parents). But to him it is a struggle.
What do all these observations tell me? Yes, my parents have aged. They are aging just as I am ageing. But as I age towards my best years and become stronger, they in turn are becoming weaker. They were once the caregivers and I the receiver. In time, I know our roles will reverse. Like it or not, want it to or not, this is life.
I suppose I have always subconsciously thought that my parents would always be with me, never growing old. It took that message to make me realize that my parents are not immortal. That they too, will one day leave the world and me. Until then, I will make good use of our time together. And so should you. Appreciate and remind yourself what you have now and now, does not last forever.
"Some of us compromise ourselves in every situation and relationship because we unconsciously believe that we must always please others or make others happy in order to be loved, accepted, approved of, attended to, or supported"
Once we have suffered enough and are thus ready to honor and value ourselves without comprising our inner truths for anyone or anything, the universe will always step up to help us on our destined path.
I read the above and could not help sharing it here. Have a great day and Love Yourself first! So will you stop compromising or are you too weak to stop?
If something is not working out for you, it is because of yourself:
Do not depend on others for your happiness, it will probably make you happy temporarily or because that so called factor is there or can be there for the time being. However if you take control, learn to use your time, your ideas and your experiences to create more of you and a better you. Do not let others think for you or decide for you. Respect your instincts and do what will make you happy. Studying, watching a movie, Driving, Eating, Travelling – anything you want to do in Your Zone! Do not think for a minute that you can depend or consider someone else to make you happy. It is not they job to do so. The more time you waste thinking how it is and how it could have been you are weighing yourself down. And if no one has time for you or doesn't even consider being in your shoes then, go ahead and do what you have to do to accomplish it!
There is nothing like the perfect moment, unless it is created by us, for us or with us. It's what you make out of things, places, memories, that make them perfect. You cannot wait for the right planet or star to be aligned in order for you to start something or end it. (Although we think that way – me too sometimes…) Everything is related with your will and your power to do it. No one or nothing is perfect on the contrary we all are full of imperfections – so use your imperfections to make things perfect. Perfect moments are just a myth. Create your own!!
We all hate someone or something, or maybe "hate" is a strong word, maybe I should put it as Dislike, well if you do then do not waste your brain and heart over it. Try and eliminate, disconnect! Not the other way around snoop around Facebook or sneak thru Friends of Friends to see who is where and with whom. Do you really care? Does it really make you sleep better? Why do people care more about people they dislike then about people they should be confirming they love and friendships and relations with. Just a thought!! Sometimes we hear so much ill about certain people that for no reason of ours we simply put our head and heart to it and harbor feelings of hate and it eventually gets the best of us.
Easier said than done – I agree!
We can never seem to bring back missed opportunities however, we can do a lot about the ones to come. "Let Go"! Some things and some people are better as "bygones" Let's not pretend we are ok and we can have everything our way – cox that is just not true! Simply appreciate what you have and look at the ones who do not and feel blessed and wonderful.
None of this will really matter five years from now. Your anxious worries and fears were all unproven. So focus on right now. You are and can be a happy and prolific person.
We all have bad days – Trust me we do! Adjust your days and your moods yourself. Do not dwell on them and make them seem like never ending. Cox no one will or can fix it for you. Times may seem inescapable; however you will proceed to the next step and the next one and so on.
Material and Physical comforts cannot make you feel happy for a long time, unless your mind is at peace. Yes it can distract you for the moment, and when that moment has vanished, you will be back in your land of unhappiness. We humans usually find it challenging to decipher between the two, being happy in the present state just for the sake of being happy or being content for a longer period of your life.
The art of trying to make everything work peacefully around you is extremely demanding. However, if you start with one person closest to you or the one thing important to you perhaps it won't be so taxing on you.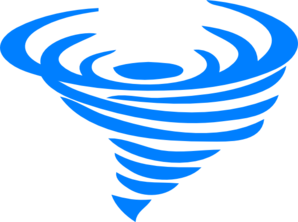 "Life is 10% of What Happens to Me and 90% of How I React to It"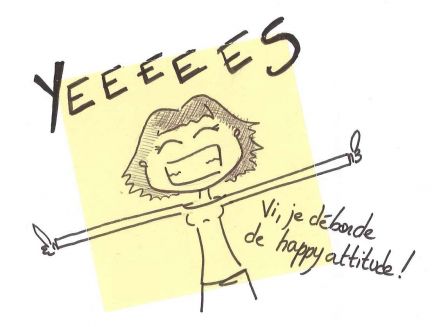 When things aren't working the way you want them to, or you feel you're surrounded by problems, it can be tempting to look outward and try to change the things that you feel are causing issues. Chances are the issues you're facing aren't so cut and dry. The solution to the problem might just be your attitude. That's what pastor and educator Charles R. Swindoll believes:
The longer I live, the more I realize the impact of attitude on life. Attitude, to me, is more important than facts. It is more important than the past, the education, the money, than circumstances, than failure, than successes, than what other people think or say or do. It is more important than appearance, giftedness or skill. It will make or break a company…a church…a home. The remarkable thing is we have a choice everyday regarding the attitude we will embrace for that day. We cannot change our past…we cannot change the fact that people will act in a certain way. We cannot change the inevitable. The only thing we can do is play on the one string we have, and that is our attitude. I am convinced that life is 10% what happens to me and 90% of how I react to it. And so it is with you. We are in charge of our attitudes.
Source : LifeHacker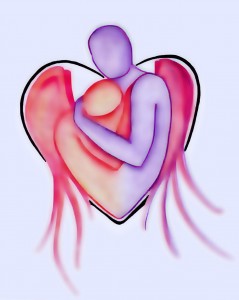 "Only once in your life, I truly believe, you find someone who can completely turn your world around. You tell them things that you've never shared with another soul and they absorb everything you say and actually want to hear more. You share hopes for the future, dreams that will never come true, goals that were never achieved and the many disappointments life has thrown at you.
When something wonderful happens, you can't wait to tell them about it, knowing they will share in your excitement. They are not embarrassed to cry with you when you are hurting or laugh with you when you make a fool of yourself. Never do they hurt your feelings or make you feel like you are not good enough, but rather they build you up and show you the things about yourself that make you special and even beautiful.
There is never any pressure, jealousy or competition but only a quiet calmness when they are around. You can be yourself and not worry about what they will think of you because they love you for who you are. The things that seem insignificant to most people such as a note, song or walk become invaluable treasures kept safe in your heart to cherish forever. Memories of your childhood come back and are so clear and vivid it's like being young again. Colours seem brighter and more brilliant. Laughter seems part of daily life where before it was infrequent or didn't exist at all.
A phone call or two during the day helps to get you through a long day's work and always brings a smile to your face. In their presence, there's no need for continuous conversation, but you find you're quite content in just having them nearby. Things that never interested you before become fascinating because you know they are important to this person who is so special to you.
You think of this person on every occasion and in everything you do. Simple things bring them to mind like a pale blue sky, gentle wind or even a storm cloud on the horizon. You open your heart knowing that there's a chance it may be broken one day and in opening your heart, you experience a love and joy that you never dreamed possible. You find that being vulnerable is the only way to allow your heart to feel true pleasure that's so real it scares you.
You find strength in knowing you have a true friend and possibly a soul mate who will remain loyal to the end. Life seems completely different, exciting and worthwhile.
Your only hope and security is in knowing that they are a part of your life."  ―    Bob Marley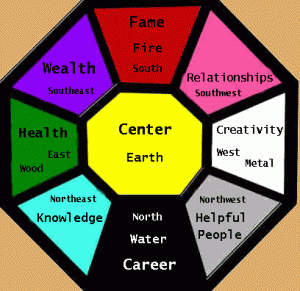 I am sure at some point of time we all have read and heard about Fengshui (http://en.wikipedia.org/wiki/Feng_shui), it is only 3000 years old. In other words, it is not rocket science at least if you wish to practice with just minor adjustments or details. What I personally love about Fengshui is that
"Feng Shui is the Taoiste Science of Harmony.
Harmony comes when the place where you live exactly
corresponds to what you want and to who you are.
Your harmony is unique because your are unique."
I do not need to stress on the Yin and Yang or Qi or Bagua however I am just going to share a few basic tips from time to time to start off with, for the essential areas in our house:
BATHROOM – a very important place, especially first thing in the morning.
• Keep the pipes in the bathroom in good working order.
• Monthly place 1/2 cup of baking soda down the drain and follow with 1 cup of vinegar. Let sit for approximately 10 minutes and flush with hot water from the tap.
• Keep the bathroom door closed at all times and the toilet seat down.
• Display bamboo and have it reflect in the mirror.
• Have good quality towels in the bathroom to show wealth and abundance. Gold towels are great for bringing this energy forth.
• Fresh flowers and plants are great for uplifting and cleansing the chi.
If there is no window in the toilet hang a mirror above the toilet.
KITCHEN – another necessary area of the house for your morning Cuppa..
• According to Sheffield Feng Shui Course instructor Marelan Toole, good kitchen design is based on a traditional triangle model, with the sink, refrigerator and range making up each point of the triangle. There should be a 6-8 foot distance between each appliance; this allows for maximum convenience and a minimum of repeated moves. Because you'll have that space between each of the major appliances, it should be easy to adhere to the Feng Shui principle of having fire elements—such as the stove and microwave—separated from water elements—such as the refrigerator, dishwasher, and sink. They can be separated by something made of wood, or by something representative of wood, such as a plant or a painting of a plant.
• Feng Shui believes that windows should not be placed over stoves because heat represents prosperity, and you don't want your prosperity flooding out the window.
• Plants with rounded leaves attract customers (for the restaurant business)
And today's last tip for the entrance of your HOME SWEET HOME
• Put a pile of gold near the main door. You can use a pile of rocks painted in gold. This is especially beneficial for houses whose main doors are located in the NE or SW sector.