Posts Tagged 'you'
In 1989, Gunther Holtorf and his wife Christine climbed aboard their 1988  Mercedes Benz G-Wagen to travel from Germany to Africa, where they planned to  complete a once-in-a-lifetime road trip that would last 18-months.
Except the trip didn't last 18-months, it has lasted 23 years, spanned more  than 200 countries and the G-Wagen now has 800,000 kilometers, or 500,000 miles,  on its odometer. That's the equivalent of 20 times around the equator.
The trio have visited everywhere from Alaska to Zimbabwe by way of North Korea,  the Sahara desert, Mount Everest and Siberia in an effort to drive around the  globe. Sadly, Gunther's wife Christine passed away in 2010, but he has continued  to travel the world, as per her wishes.
Read and Watch more on
http://www.bbc.co.uk/news/magazine-18910560
I am totally amazed at such people with so much determination with nil factors bothering them be it age, finance, food, living – Just WOW!! Truly an inspiration. What a incredible journey must say and i love the affectionate name given to the Mercedes Benz G-Wagen "Otto". All this without the help of technology even the cameras he carried are very old models with reels and yet he they achieved so much.. makes me wanna give up my fb account or my mobile … def not my Cannon!!
"Life is 10% of What Happens to Me and 90% of How I React to It"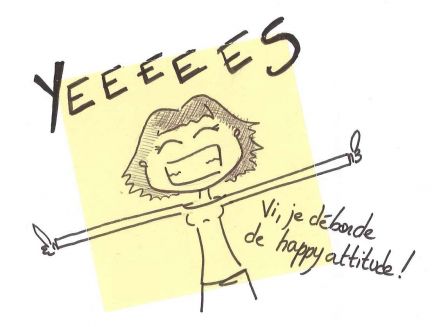 When things aren't working the way you want them to, or you feel you're surrounded by problems, it can be tempting to look outward and try to change the things that you feel are causing issues. Chances are the issues you're facing aren't so cut and dry. The solution to the problem might just be your attitude. That's what pastor and educator Charles R. Swindoll believes:
The longer I live, the more I realize the impact of attitude on life. Attitude, to me, is more important than facts. It is more important than the past, the education, the money, than circumstances, than failure, than successes, than what other people think or say or do. It is more important than appearance, giftedness or skill. It will make or break a company…a church…a home. The remarkable thing is we have a choice everyday regarding the attitude we will embrace for that day. We cannot change our past…we cannot change the fact that people will act in a certain way. We cannot change the inevitable. The only thing we can do is play on the one string we have, and that is our attitude. I am convinced that life is 10% what happens to me and 90% of how I react to it. And so it is with you. We are in charge of our attitudes.
Source : LifeHacker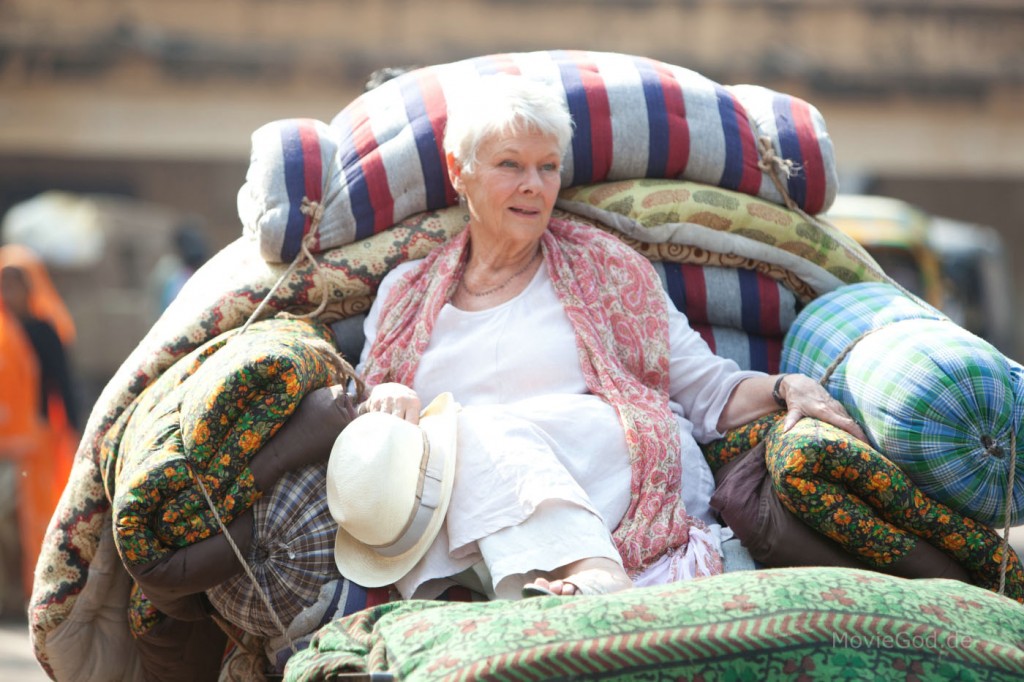 I finally got to watch the much-awaited British comedy/ drama movie "The Best Exotic Marigold Hotel"
It's nice to see such wonderful passionate actors in a different light – the story revolves around a disparate group of English retirees, who abandon they homeland to look forward to a much deserved, much awaited and seemingly luxurious vacation in Jaipur, India. As usual in our good old India – nothing is as promised, becox the so called seeming lavish hotel is badly in need of repair.
However disappointed (phones not working, no doors, birds in the room, constant leaking of the taps) and however troubled (spicy meals) they seem, somehow time seems to heal and provide comfort to all the seven British pensioners.
The characters are quite colorful, especially Judi Dench as a widow in financial straits after her husband's death and the loyal if unhappily married husband (sweet and funny) and his perpetually dissatisfied wife (uff!). Not to forget the enthusiastic attitude of the hotel's manager Sunny (Dev Patel), the entrepreneur behind the whole mess. (who doesnt want to give up his dream rather his father's dream also inspite of his mothers persuasive nature for him to move to Delhi.
The moral of the story is – Everyone knows to love. Everyone knows its ok to dream and Everyone knows when to let go of things that no longer belong to you. Lovely soundtracks and it has one of the best quotes I've heard in some time – "Everything will be all right in the end. So if it is not all right, then it is not yet the end"
A quick sneak peak : http://www.imdb.com/rg/s/4/title/tt1412386/#lb-vi929996313
Enjoy! 🙂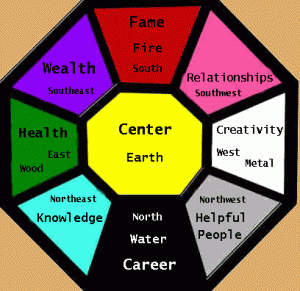 I am sure at some point of time we all have read and heard about Fengshui (http://en.wikipedia.org/wiki/Feng_shui), it is only 3000 years old. In other words, it is not rocket science at least if you wish to practice with just minor adjustments or details. What I personally love about Fengshui is that
"Feng Shui is the Taoiste Science of Harmony.
Harmony comes when the place where you live exactly
corresponds to what you want and to who you are.
Your harmony is unique because your are unique."
I do not need to stress on the Yin and Yang or Qi or Bagua however I am just going to share a few basic tips from time to time to start off with, for the essential areas in our house:
BATHROOM – a very important place, especially first thing in the morning.
• Keep the pipes in the bathroom in good working order.
• Monthly place 1/2 cup of baking soda down the drain and follow with 1 cup of vinegar. Let sit for approximately 10 minutes and flush with hot water from the tap.
• Keep the bathroom door closed at all times and the toilet seat down.
• Display bamboo and have it reflect in the mirror.
• Have good quality towels in the bathroom to show wealth and abundance. Gold towels are great for bringing this energy forth.
• Fresh flowers and plants are great for uplifting and cleansing the chi.
If there is no window in the toilet hang a mirror above the toilet.
KITCHEN – another necessary area of the house for your morning Cuppa..
• According to Sheffield Feng Shui Course instructor Marelan Toole, good kitchen design is based on a traditional triangle model, with the sink, refrigerator and range making up each point of the triangle. There should be a 6-8 foot distance between each appliance; this allows for maximum convenience and a minimum of repeated moves. Because you'll have that space between each of the major appliances, it should be easy to adhere to the Feng Shui principle of having fire elements—such as the stove and microwave—separated from water elements—such as the refrigerator, dishwasher, and sink. They can be separated by something made of wood, or by something representative of wood, such as a plant or a painting of a plant.
• Feng Shui believes that windows should not be placed over stoves because heat represents prosperity, and you don't want your prosperity flooding out the window.
• Plants with rounded leaves attract customers (for the restaurant business)
And today's last tip for the entrance of your HOME SWEET HOME
• Put a pile of gold near the main door. You can use a pile of rocks painted in gold. This is especially beneficial for houses whose main doors are located in the NE or SW sector.
Times when you stop to think wonder what I am doing, where I am, and what I should be doing or where I should be – all those moments.. to love /to be loved /making the most of your moments together /having a good time… These feelings sometimes, you wish they would just go away however hard you try they stick to you like a dreadful worm even after you wish it wouldn't…
Yes, sometimes we all feel that way..
But that's what makes this life so precious, so beautiful and that's why I call it "Life in a Moment". We all have to lose something in order to gain something else, we choose to live in the moments that fill up our soul for just that moment and we can live forever just thinking or looking back at those moments (One of the reasons I take a lot of pictures..) This way I can store them and look back at them and recall those moments… of course it could be from anything silly, fun, family, friends and lots of crazy times…
A minor thing like when I was all set for the MDNA concert, my friends encouraged me here in Kuwait to go for the MDNA show and once I was there, I didn't feel away from home for the same reason I had so many memorable moments with all my supportive friends and family there and a brilliant week after that too and then I have friends here who wondered when will I be back in the country (all thanks to FB and What's app) and once I am back – I am happy to be here again..
All these moments without any doubt , show me that Life is as wonderful as you make it and : "You do not need for someone to give you permission to do what will make you live more fully and healthfully."
Hope these days of summer, that are here, be filled be lots of sunshine, lots of love, lots of happiness, new adventures, new experiences, new bondings and lots of fun for your family.
Happy Holidays 🙂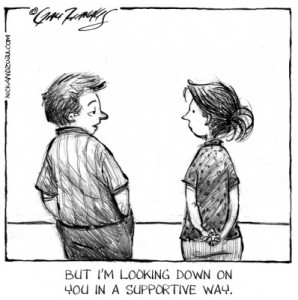 It is easy to say, 'I will be supportive'. But what does that mean – A quick look through the dictionary and you get words like "to hold up or serve as a foundation or prop for", "to promote the interests or cause of" or "to keep from fainting, yielding, or losing courage". This shows there is a lot more to the word "supportive" that we would think.
Simple ways to be supportive:
Ride the wave – When your partner has an idea or a thought they are excited about – listen to them first and without thinking join in their energy and excitement. Sure , you could be the one with a practical mind and start talking about why the idea will not work and there are a million other people working on the same idea, you think you are being the one protecting your loved one, instead all you are doing is telling your partner that none of their ideas are up to your expectations – So stop being so practical and enjoy the energy from the idea.
Watch them  – When your partner looks like they have something on their mind , you don't need to try and pry the information out of them. We know you love to fix things, but sometimes, we just don't need things fixed and we don't want to talk about them. Instead learn to read between the lines and if you see your partner is in a solemn mood do something for them they like – perhaps take them for a drive and a quick ice cream?. It shows that you are there and even if we are not talking you are listening to the unsaid.
Friends first – You know how when your friend has a problem and calls you up to just talk about it, well the same goes in a relationship – if your partner has made a huge mistake at work or is having issues with her family – first thing – take their side. You could tell them at what point they made a mistake and what would have been the better thing to say to their family – but that's not what a friend would do. Don't try to fix anything – Just listen as you do to your friends.
Positive step forward –  If you think your partner is asking for advice, don't jump in head first. Start of with what you think they do well and then follow it with your advice. So for example they have an issue at work, start off with what you think of their positive points to their work ethic and then add your advice.
Wait for it – If your partner starts off with a Big idea (I'm changing jobs etc)  hold your tongue. Remember to ride the energy of the new ideas and smile.Just because they have this idea doesn't mean they are going to do it. Calm down and listen with an open mind – you should know that the excitement of the Big Idea might change in a day or two and your partner might have a differing opinion later. Many times, one partner reacts to the other's Big idea and this reactivity leads to even more issues.
Acknowledge –  If you know your partner is going through a tough time at work or with personal matters. Let them know that you are aware that things are stressful but you are around to catch the slack. You might not consider your partners issues important, but they do and by acknowledging it – you are letting them know that you understand.
What is more challenging is to actually love and be supportive towards them when they need it or when they want to share their moments with you. When times get hard or people behave in hurtful and disappointing ways or they continue to make negative choices and hurt themselves that is when your love is put to the test.
So show your support to your loved one and let them feel they are surrounded by you not just by words but by your actions.!!
Good Teachers connect theory with life. Please take the time to watch these videos for "Children Full of Life". There are in five parts.
In this award winning documentary, Mr. Kanamori, a Japanese teacher – teaches his children how to be compassionate, determined, thankful, everything about life, most importantly "to be happy". A very unique way to teach, approach and connect with these little souls. He encourages the the 4th graders to write and talk about their inner feelings and share it with the classroom, this helps the children to realise the importance of caring for one another. Allow your children to care for they friends – no matter if they are in the same school, class, activity, bus, building or even community.
Just like the family is a very fundamental part of the child, so are their early years in school and role the teachers play in their lives. We can shelter our children from disappointments, however we should also let them be a part of them, by sharing them, talking about them, acknowledging them. If you do not face the disappointments of life with them now, they future disappointments will be more devastating.
Some things happen only once in a lifetime, try to avail every opportunity and live the moment if the moment makes you happy and teach the same to your children… It is absolutely alright to be naughty but be nice and be safe. Kids – you can crack jokes and be funny however do not crack jokes or bully other children. Let the children share they opinion not that of they mother's or father's..
Part 1/5 – http://www.youtube.com/watch?v=armP8TfS9Is
Part 2/5 – http://www.youtube.com/watch?v=Oc7S8HAfDzk&feature=relmfu
Part 3/5 – http://www.youtube.com/watch?v=jd7YWx7idfE&feature=relmfu
Part 4/5 – http://www.youtube.com/watch?v=OEW65OKRiAk&feature=relmfu
Part 5/5 – http://www.youtube.com/watch?v=5FGdXEBcdh4&feature=relmfu (very touching!!)
Remember, they are children they will complain, misbehave, argue, make stupid faces… as long as deep down their know the values of respect, bonding with they old and new mates, making efforts is all that counts.. Hope it was worth sharing the videos!!
The irony of life, we always start paying attention to life and esp people when they are gone!! I am sure just like me there are millions of people out there in the world who are actually searching for his all old, all time favourite songs and will be amazed to even notice some songs we actually forgot or just realised that it was actually sung by the Bee Gees..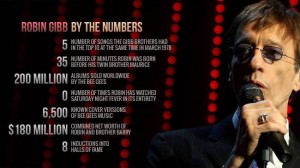 Well – i am sure Bee Gees will end up with more likes, searches and even more sales to follow … however unfortunately Robin Gibb will never find out … "talented beyond even his own understanding".
I hope you all enjoy the below video from One Night Only, these are almost 30 of his top all time hits..
Watch on Youtube: watch?v=x1iTp6aWm_Q&feature=related
Track Listing
1. You Should Be Dancing
2. Alone
3. Massachusetts
4. To Love Somebody
5. I've Got A Message To You
6. Words
7. Closer Than Close
8. Islands in the Stream
9. One
10. Our Love (Don't Throw It All Away)
11. Night Fever/More Than A Woman
12. Still Waters
13. Lonely Days
14. Morning of My Life
15. New York Mining Disaster 1941
16. Too Much Heaven
17. I Can't See Nobody
18. Run To Me
19. And The Sun Will Shine
20. Nights on Broadway
21. How Can You Mend A Broken Heart
22. Heartbreaker
23. Guilty
24. Immortality
25. Tragedy
26. I Started A Joke
27. Grease
28. Jive Talkin'
29. How Deep Is Your Love
30. Stayin' Alive
31. You Should Be Dancing
They say that in the second before our death, each of us understands the real reason for our existence, and out of that moment, Heaven or Hell is born. Hell is when we look back during that fraction of a second and know that we wasted an opportunity to dignify the miracle of life. Paradise is being able to say at that moment: "I made some mistakes, but I wasn`t a coward. I lived my life and did what I had to do." Paulo Coelho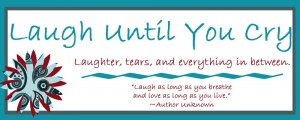 Life is shorter than it often seems. Sometimes we are only given a few minutes to be with the ones we love, and hundreds of hours to spend thinking of them. Cherish the moments you have with your friends and loved ones, because in one single second they can be taken away from you forever.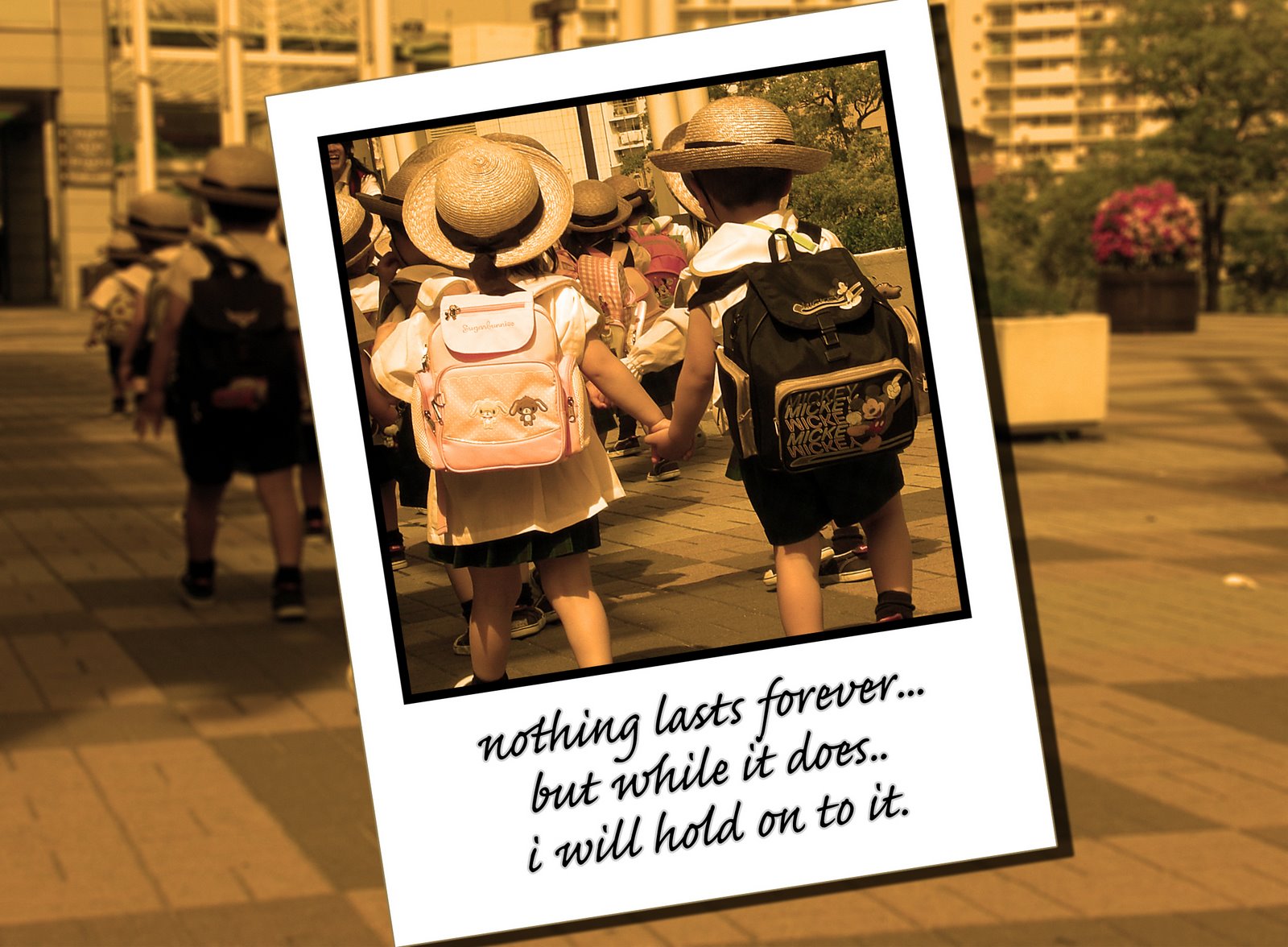 "Everything in life is temporary because everything changes, that's why it takes great courage to LOVE, knowing it might END anytime, but having the FAITH that it will LAST FOREVER!
Sometimes no matter how much WE love someone,WE can not take away their pain…. each of us has a journey to travel…. all WE can do is LOVE them with DIVINE LOVE and COMPASSION and Pray for Comfort and Peace in their Heart.
Appreciate every moment and take from those moments everything we possibly can because that may be the ONLY time in our life we will EVER have that experience.."