Having grabbed my attention, a few days ago, I have been wanting to try this place for a couple of weeks now and finally got a chance. Since the name says it all, you cannot go there after your working hours during normal week days cox they timings are only from 5:00am (yes that's right ) till 2:30pm (FYI – Tuesday is they day off). So finally a friend of mine and I decided to go and have breakfast there this morning. And this is what I think about the place.
Location : Block 1, Street 1, Fintas, Kuwait 
The Executive Chef who received us and served us too
The Menu
It was quite interesting – although they had a wide variety , the Indian in me was somehow inclined to the Full Indian Breakfast – Scrambled eggs with onions, tomato, hot green chills, chapattis with sweet mango chutney and spiced potatoes – KD 3.750
It is thankfully not very spicy and I loved the flavors. The portions were pretty good too. (I should recommend them to start accompanying it with Masala Chai too )
And my friend ordered the Eggs as you like – basically you can decide how you want them done and with a choice of sausages/bacon  potatoes and toast. – KD 2.750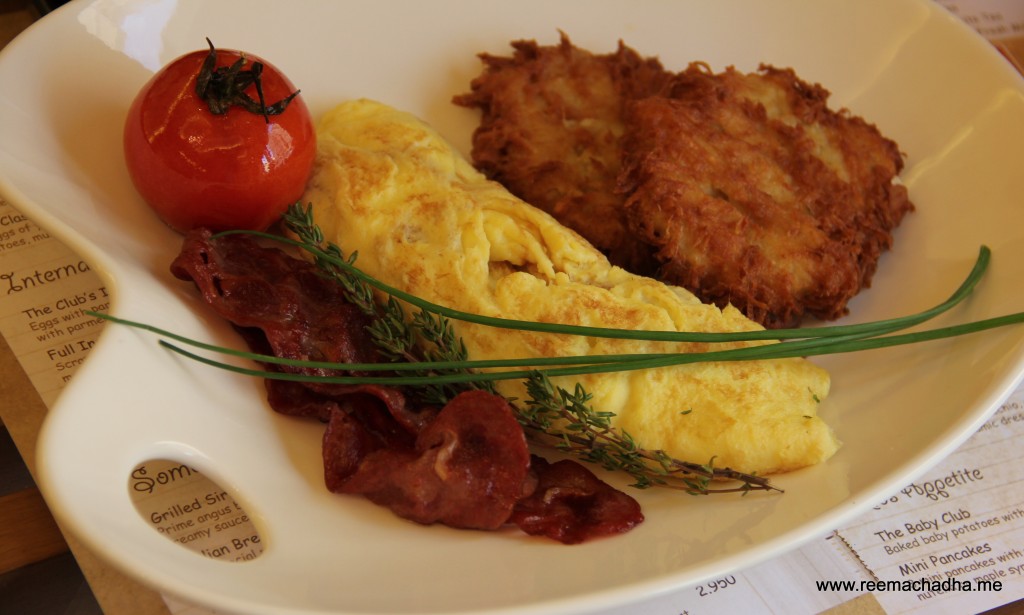 I guess she had a good fill too except we only discovered now, that we were not served the toast along with it (no idea why we didn't notice it then, I guess the quantity was good enough so we didn't miss out on much.)
And we ordered a coffee(KD 0.950) and a fresh orange juice (KD 0.950) to go along with it.
Overall experience, a neat and nice place to try in the morning for some early heavy breakfast – since otherwise the timings are not too convenient! Although by the time we were leaving all the tables inside were already occupied and one outside too. So people head out there on a perfect beautiful morning  as long as you can still enjoy this cool weather in Kuwait (minus the sand storms of course)!! I am glad there are more of these kind of breakfast places opening up other than the usual Frozen Yogurts and Pizzerias we see these days.