So you start with any light weight (not so expensive) frame – I use Ikea frames mostly.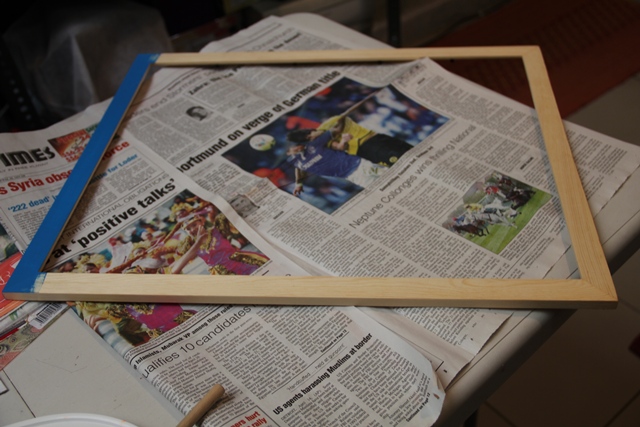 Choose any color of an acrylic paint and start painting with the help of a foam brush (it comes in different widths)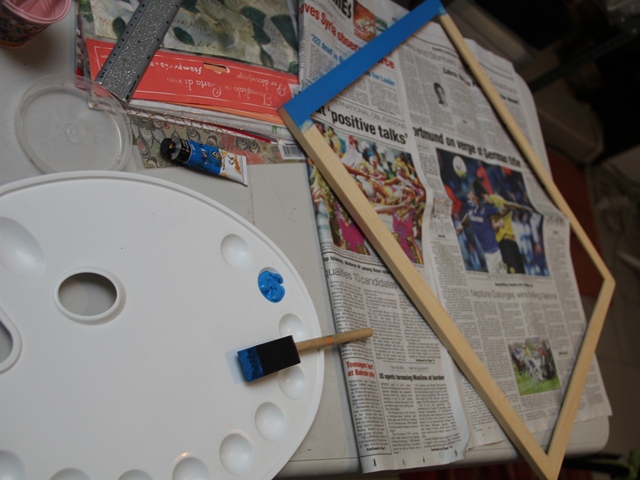 Once you have finished painting all the sides, inside and outside – let it dry for 10 minutes at least.
Now my son brings me all the cars he doesnt want and the broken parts too (which were supposed to be thrown away after the clean up)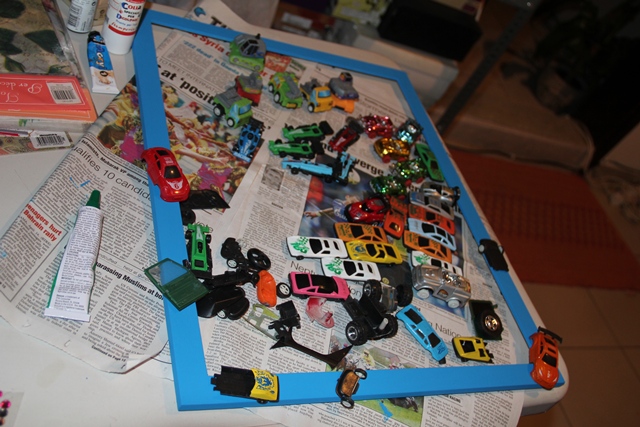 Once you have all your junk together, just try to put on the frame to see how it's gonna look and its easier to move around if you are not happy with the look..
And then with the help of a glue gun (recommended) or a super glue (heavy duty for wood, metal, plastics) stick your items to the frame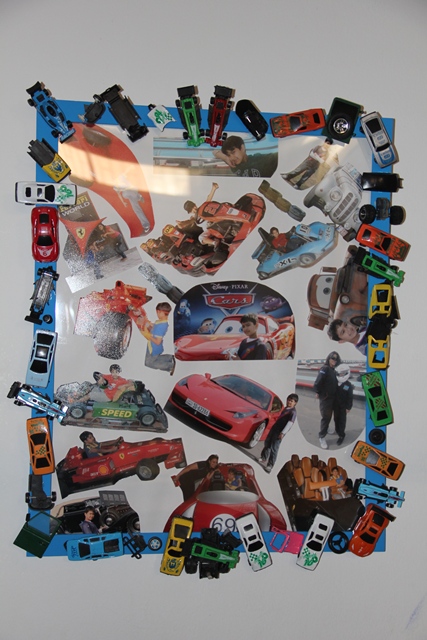 Of course i choose the pics for the frame with a similar theme..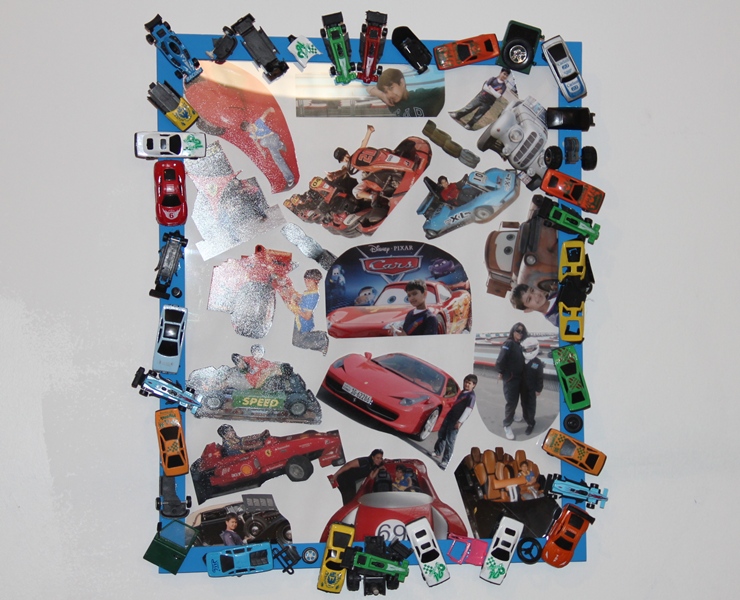 Done – Hung on his wall in his room!