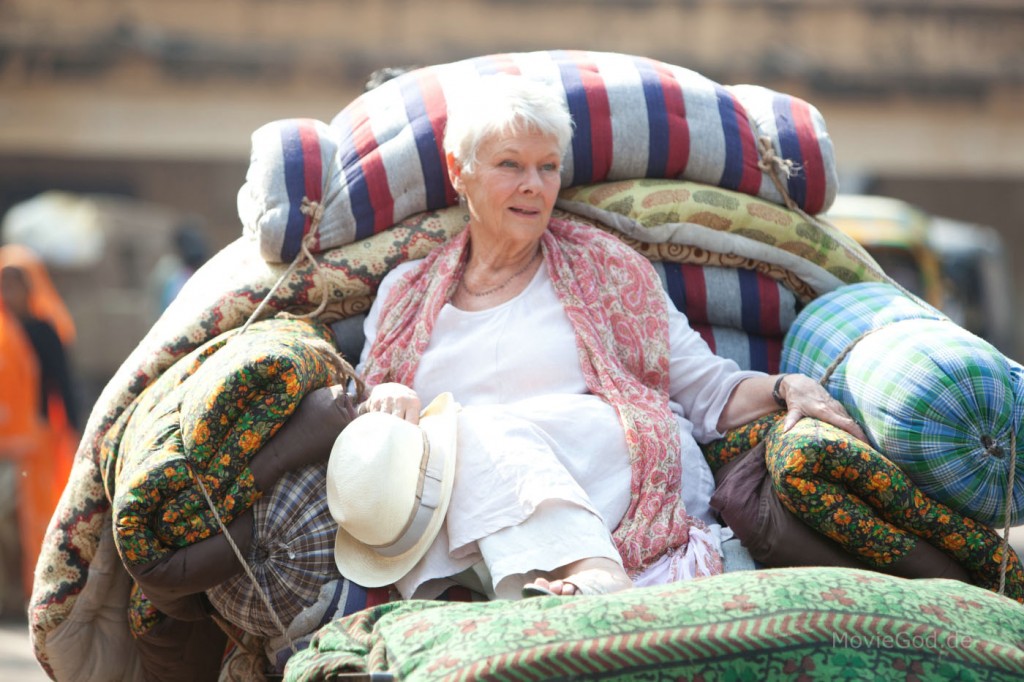 I finally got to watch the much-awaited British comedy/ drama movie "The Best Exotic Marigold Hotel"
It's nice to see such wonderful passionate actors in a different light – the story revolves around a disparate group of English retirees, who abandon they homeland to look forward to a much deserved, much awaited and seemingly luxurious vacation in Jaipur, India. As usual in our good old India – nothing is as promised, becox the so called seeming lavish hotel is badly in need of repair.
However disappointed (phones not working, no doors, birds in the room, constant leaking of the taps) and however troubled (spicy meals) they seem, somehow time seems to heal and provide comfort to all the seven British pensioners.
The characters are quite colorful, especially Judi Dench as a widow in financial straits after her husband's death and the loyal if unhappily married husband (sweet and funny) and his perpetually dissatisfied wife (uff!). Not to forget the enthusiastic attitude of the hotel's manager Sunny (Dev Patel), the entrepreneur behind the whole mess. (who doesnt want to give up his dream rather his father's dream also inspite of his mothers persuasive nature for him to move to Delhi.
The moral of the story is – Everyone knows to love. Everyone knows its ok to dream and Everyone knows when to let go of things that no longer belong to you. Lovely soundtracks and it has one of the best quotes I've heard in some time – "Everything will be all right in the end. So if it is not all right, then it is not yet the end"
A quick sneak peak : http://www.imdb.com/rg/s/4/title/tt1412386/#lb-vi929996313
Enjoy! 🙂