KUWAIT – To the country that I was born in and where i still live..
It's always been fun to go on the roads with ear blowing horns and cartons of spray cans so that we never run out and the colorful wigs on the heads and flags waving in our hands… thank you for so many memories and so many things… of course the new trend is water guns so i am not going out on the road this year…. unless i am forced to….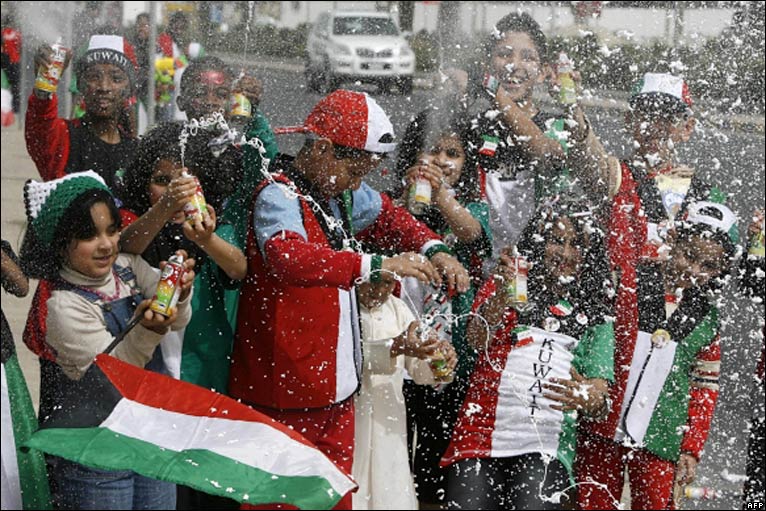 But even better if you have not planned anything you should head out to the Kuwait Regency Hotel and to view the first 3D Projection Mapping on the building, that will talk about Kuwait history the past and the present.
the first show : from 7:00pm to 8:00pm
the second show : from 9:00pm to 10:00pm,  In addition to Fireworks and Sky lanterns Show.
Enjoy and Kuwait We Love You!