Well didn't I say something about cupackes  a few days ago.. I mean it… Look what I got from Juju's… They really have some whimsical Cupcakes…:-)
Ferrero Rocher cupcake – amazing!!
Red Velvet – My Favourite!!!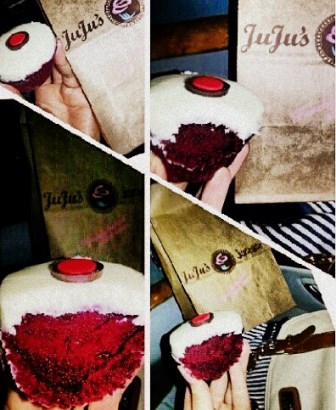 If you are looking to treat someone, wish someone or even surprise someone with some sweetness, then i suggest JuJu's is the place to try !!! Have a Sweet Saturday!!